Showtimes hit show The Borgias just had its series finale. I absolutely loved this show. It had drama and intrigue, and granted it muddle history some - not unlike its counterpart and predecessor The Tudors, it was still a great show that kept you hanging on for next weeks episode.
The show is set around the Pope's family, The Borgia's. You get to watch all the children become adults and attempt to carve out there place in the world with an ambitious family that wants to hold onto the reins and keep there family together. The Pope in the late 1400s, early 1500s was a huge seat of power, he could crown kings and start wars. That amount of power can make any man go crazy. Watching the family gain power and try to hold onto it was a battle that was waged through all 3 seasons, but the storyline that stole the show was the Cesare and Lucrezia Borgia.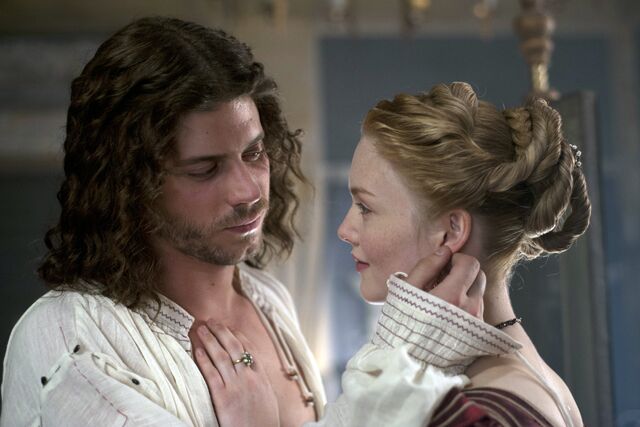 From the first episode you start to get the idea that the relationship between these two is not just something between a brother and sister. Cesare's love for Lucrezia borders on obsession. As the show continues, they go back and forth between giving into there needs and fighting them. Their devotion to each other is never in question. Even as the wars were fault, babies born, changes in seats of power. Their love remained a constant and was even the way they chose to end the show, by showcasing Cesare and Lucrezia. As Cesare wipes blood from his sister face his growls "Mine". In her ear, finally she was his.